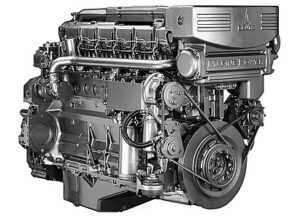 Model

Power Range (kW)

rpm (Rating)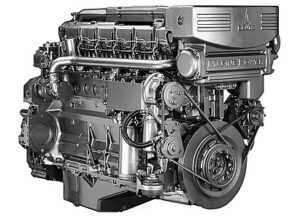 BFM 1013 Auxiliary Engine
Model (Hz.)

Power Range (kW)

rpm (Rating)
Water-cooled 4 and 6-cylinder inline engines with turbocharging and charge air cooling
– Low fuel consumption, low maintenance costs and long engine life reduce the operating costs.
– 100% power take-off at flywheel and front end and additionally three PTO drives with a total torque of up to 187 Nm.
– The engine-driven cooling water pumps simplify the installation for keel and raw water cooling.
– The engines fulfil the emission limit values in accordance with IMO, EU and ZKR (CCNR).
– DEUTZ marine engines are developed especially for the requirements of marine applications and meet the requirements of the classification societies.
– Type Approvals of the IACS classes1) and other classes are available on request.
– The extremely compact engine design and customer friendly accessories reduce the installation costs.
– The robust engine design allows worldwide operation even with high sulphur fuels.