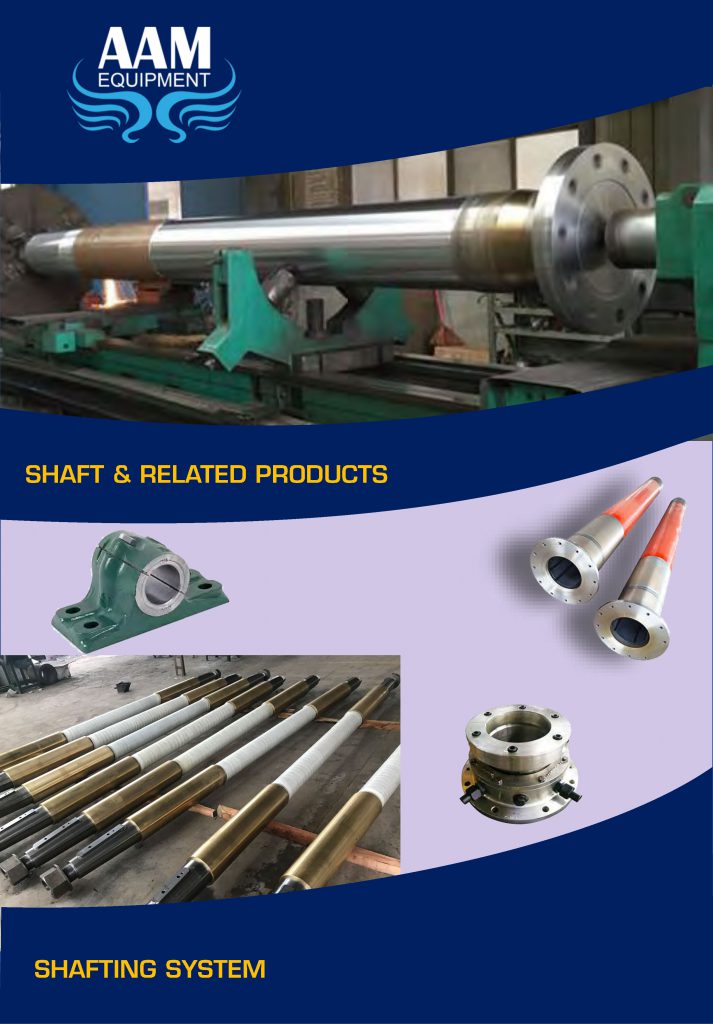 The stern shaft materials have passed EN10204-3.1 certification, covering various grades of: low carbon steel, alloy steel, stainless steel, ductile iron, aluminum alloy, copper alloy, titanium alloy. The main processes are: free forging, die forging, rolling ring, high pressure casting, centrifugal casting, normalizing, quenching and tempering, solution treatment, aging treatment, carbonitriding, turning, milling, drilling, grinding, high frequency quenching, galvanizing, chrome plating, anodizing, powder spraying and other processes.
We can produce propeller shafts with:
A max length of16000mm, max diameter 500mm and max single piece weight 16 Tons. At the same time, we are good at terminal machining of complex products, dimension accuracy: Min 0.01mm, roughness: Min Ra0.6.
Shafting System Hydraulic Coupling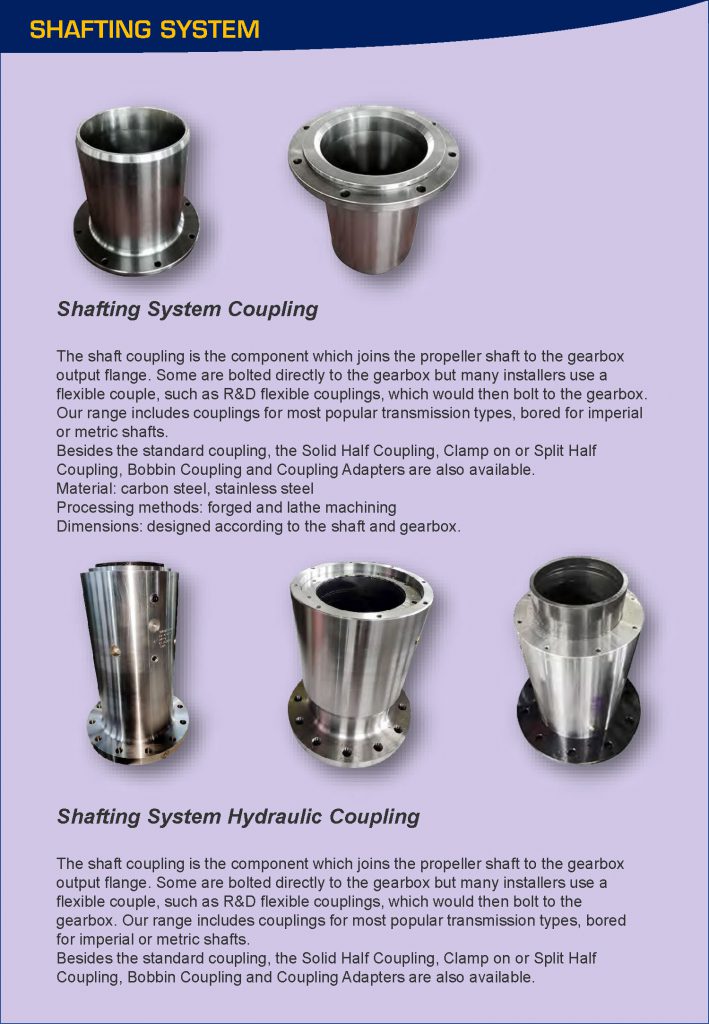 The shaft coupling is the component which joins the propeller shaft to the gearbox output flange. Some are bolted directly to the gearbox but many installers use a flexible couple, such as R&D flexible couplings, which would then bolt to the gearbox. Our range includes couplings for most popular transmission types, bored for imperial or metric shafts.
Besides the standard coupling, the Solid Half Coupling, Clamp on or Split Half Coupling, Bobbin Coupling and Coupling Adapters are also available.